Total Control Software Corp.
---
About
Welcome to Total Control Software Corporation, the Premier Dealer Management System for Marinas and RV Dealers! Dealer Management Software Solutions that give you Total Control of Your Business.
Since 1992 we have been providing dealership management systems to North American Marine and RV Retailers. Our user-friendly, 100% Microsoft Windows-based software system is designed to handle all aspects of your business while maintaining the lowest total cost of ownership (TCO) in the industry. Our software solution provides the necessary tools to compete and flourish in today's economy. Call us today to see how we can help your business!
Industry experts agree that effective inventory control is critical in helping dealerships achieve their business goals. Our software solution provides the tools that enable you to achieve the number of inventory turns necessary to maximize profitability.
More
Shop efficiency is the key to running a profitable service department. Accurate repair order billing safeguards against losses in the parts department and ensures peak technician performance. Our software system handles critical service-related tasks such as estimates, repair/work order creation & invoicing ( retail, internal, prep/rigging & warranty), warranty/sublet jobs tracking with ease.
More
The Total Control Software Point of Sale Terminal is an integrated part of the Parts & Service module, and supports "over the counter" sales of inventoried and non-inventoried items from your Ship's Store, Parts Counter, Fuel Dock, Tackle or Pro Shop.
More
The Total Control Software Major Unit Sales with F & I module plays a key role managing your major unit (boat/motor/trailer/RV/ATV) inventory and sales operation. Major units may be placed directly into inventory or be selected from a user-defined template. Price formulas may be used to automatically perform costline and priceline calculations.
More
See what our current customers have to say about our software solutions!
At Total Control Software Corporation nothing is more important than our customers! See what our customers say about us:
We all know how a small business can grow out of control fast. Back in 2005 we out grew our current software, then shopped and compared all of the programs offered. Total Control Software stood out mainly because their software was developed by professionals with extensive experience in the marine industry, previously operated their own business, who truly understood the day to day issues we faced. The software was designed to tackle and help control our business. Support is Awesome! All of our questions or issues are answered immediately, it is like having a computer tech staff in the back office without the expensive payroll costs! I can honestly say, purchasing Total Control Software was one of the best financial decisions I have ever made.
-Rob Kniskern KMC Marine Lighthouse Point, FL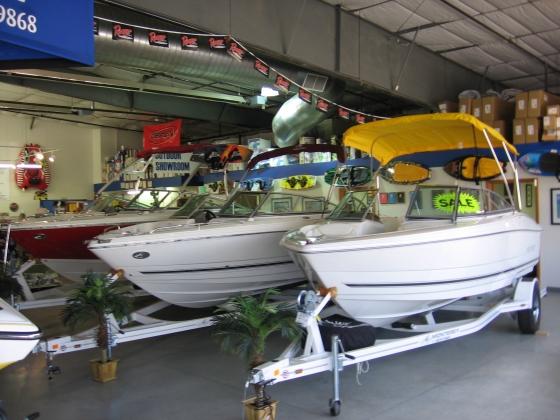 Contact
12010 Watson Rd.
North Little Rock, Arkansas 72120-1594
United States of America